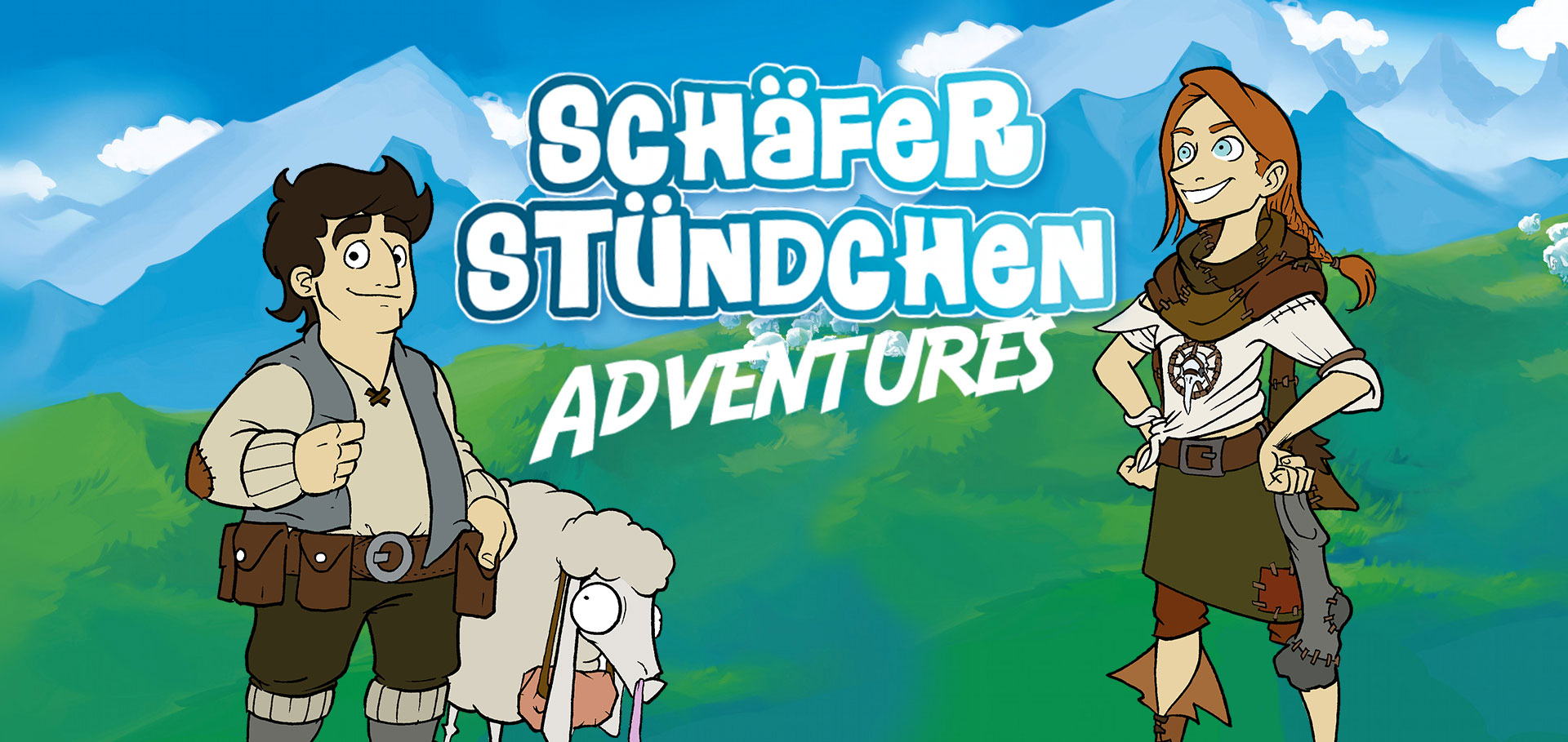 Schäferstündchen Adventure
A downloadable game for Windows, macOS, and Linux
Schäferstündchen Adventures auf Facebook
Deutsch:
Das Diplomprojekt "Schäferstündchen Adventures" ist eine als Point & Click Adventure geschriebene Kurzgeschichte, basierend auf dem Brettspiel "Schäferstündchen" von King Racoon Games.

Leon, der Sohn des Dorfschäfers und Aska, die Tochter des Banditenchefs begeben sich auf eine Schatzsuche, nachdem eine mysteriöse Schatzkarte gefunden wurde.
Die Karte führt beide an ein verlassenes, heruntergekommenes Wirtshaus. Etwas ist jedoch seltsam, denn vielleicht sind die beiden doch nicht so alleine, wie sie Anfangs glaubten.

Entstanden im Studienschwerpunkt Interaktive Medien am Institut für Animation, Visual Effects und digitale Postproduktion der Filmakademie Baden-Württemberg.
www.interactives.academy


English:

The diploma project "Schäferstündchen Adventures" is a short story told as a Point & Click Adventure. It is based on the boardgame "Schäferstündchen" by King Racoon Games and Felix Mertikat.

Leon, the son from the villages shepherd and Aska, the daughter of the bandit's chief are hunting for a treasure after finding a mysterious treasure map.
The map leads them to a abandoned house in the middle of the forest.
However, something seems strange. Maybe they are not as lonely as they initially thought.
Produced as part of the subject area Interactive Media at the Animationsinstitut at Filmakademie Baden-Wuerttemberg.
Download